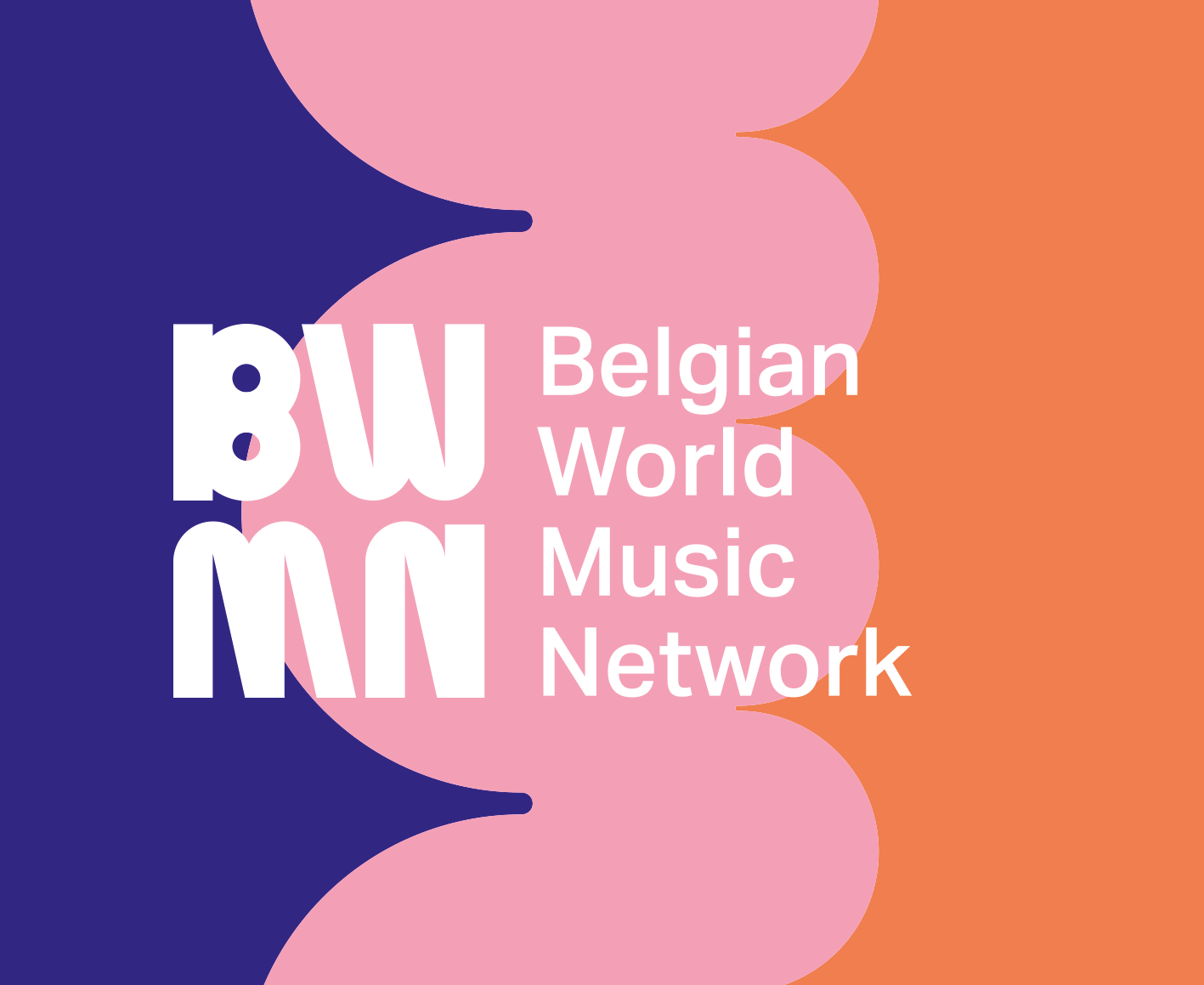 On the occasion of the Make Music Day on 21 June, we have some good news for you. Do not hesitate to pass it on!
---
21 juin 2022
COMMUNIQUE DE PRESSE
"World Music" becomes "Worldwide Music"
At its General Assembly on 23 May, the Belgian Worldwide Music Network changed its name from "World Music" to "Worldwide Music". The network states that it defends worldwide music in its entirety.
World music" has been around for some time. In the 1960s, the term was used by ethnomusicologists to refer to traditional music specific to a country or region. In the 1980s, it was expanded to describe new music resulting from the blending of various musical trends from both traditional cultures and current (often Western) trends. Confusion also arose when the term was used as a marketing concept and as a means of classification: traditional artists, heirs to long traditions of oral expression, were juxtaposed with 'new' artists, heirs to globalisation, who innovated by mixing different musical styles and elements. It should be noted that the term "World Music" has sometimes been criticised for its use to refer to non-Western music.
In 2019, The Guardian newspaper proposed abolishing the term and naming only specific styles of music. The Recording Academy (which organises the Grammy Awards) has swapped the term for 'Global Music' and Vice Belgium magazine has declared that World Music is not a genre but a Eurocentric catch-all term. In the face of changing perceptions, BWMN has engaged in reflection through working groups and seminars, paying particular attention to the multiple perspectives offered by the different actors in the music sector.
Everyone agrees that 'World Music' does not refer to a real genre but rather to generic terms. However, there is also a consensus that abandoning them means the loss of an economic (sales) argument, so to speak. At the same time, the basic argument has been gradually diluted: the various musical styles grouped under the term 'World Music' have in common that they incorporate elements of traditional music in one way or another. Paradoxically, BWMN as a network, just like Zone Franche in France and World Music Forum in the Netherlands, positions itself precisely as an advocate for the players within this set of styles. This position ensures that our common denominator is not eliminated by the mainstream in the specific genres.
The terms are a way of introducing a certain music to an audience that is not yet familiar with the genre (or rather, several genres). But any definition may seem like a limitation or distortion as such, whereas music does not work that way. BWMN does not exclude European music, nor does it exclude Belgian folk, roots or traditional music, nor does it exclude more modern interpretations. It wants to emphasize the inclusion of music from all origins and styles.
Since its creation, BWMN has always echoed the precept of WOMEX, Worldwide Music Expo (the most international and culturally diverse music meeting in the world and the biggest conference of the global music scene, featuring a trade fair, talks, films and showcase concerts). But where WOMEX does not mention a genre, BWMN has decided to use the term 'Worldwide Music' to replace, or rather expand, the old 'World Music'.
In this way, the Belgian Worldwide Music Network aims to take into account sensitivities and recognises and is attentive to current and evolving trends.
"Worldwide Music" is a term that embodies decolonisation, but it also indicates what it is all about: world music in its entirety, rooted in musical traditions and reappropriating them.
The Board of Directors of the Belgian Worldwide Music Network
Belgian Worldwide Music Network aims to represent the worldwide music sector and network professionals in Belgium: musicians, producers, journalists, managers, programmers, bookers, press agents, authorities, sympathisers … Their aspiration is to bring the sector together, to enable moments of exchange and encounter and to represent common interests of the sector.
Contact
Belgian Worldwide Music Network
Hélène Spitaels
helene@bwmn.be
bwmn.be