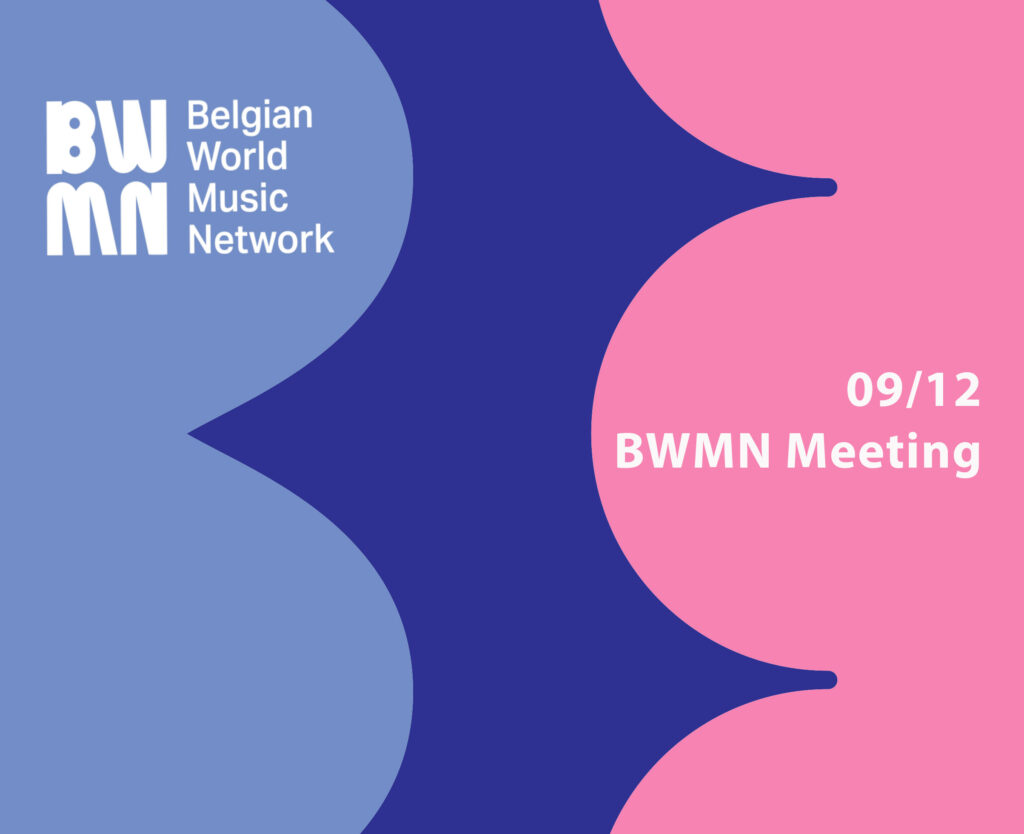 Finally seeing each other again! It was about time…
We propose to get together again for a BWMN Meeting, this time in the flesh.
When is it?
It will take place on Thursday 9 December in Brussels, from 10am to 3.30pm.
Where will it take place?
The meeting will take place at the BIP, Zinneke room, Place Royale 11, 1000 Brussels
On the agenda:
News from the network
Conference: Sustainable mobility in post-Covid times
Workshops (TBC):

My rights and Sabam
Artists: what actions to launch within the BWMN?
What place for world music in cultural centres?
Fighting against sexual harassment, sexism and abuse of power in the Belgian arts sector
Brexit: what impact for musicians?

A speeddating to meet the different people present
The exact programme will be updated here. So don't hesitate to come back to find out about the speakers, the exact schedule and the access conditions. Indeed, depending on the number of people registered, we may or may not ask you to present your Covid Safe Ticket.
Thank you for registering!
This will make our organisation easier. To do so, nothing could be easier: just send an e-mail to helene@bwmn.be with the mention "Meeting 09/12".
We look forward to seeing you!