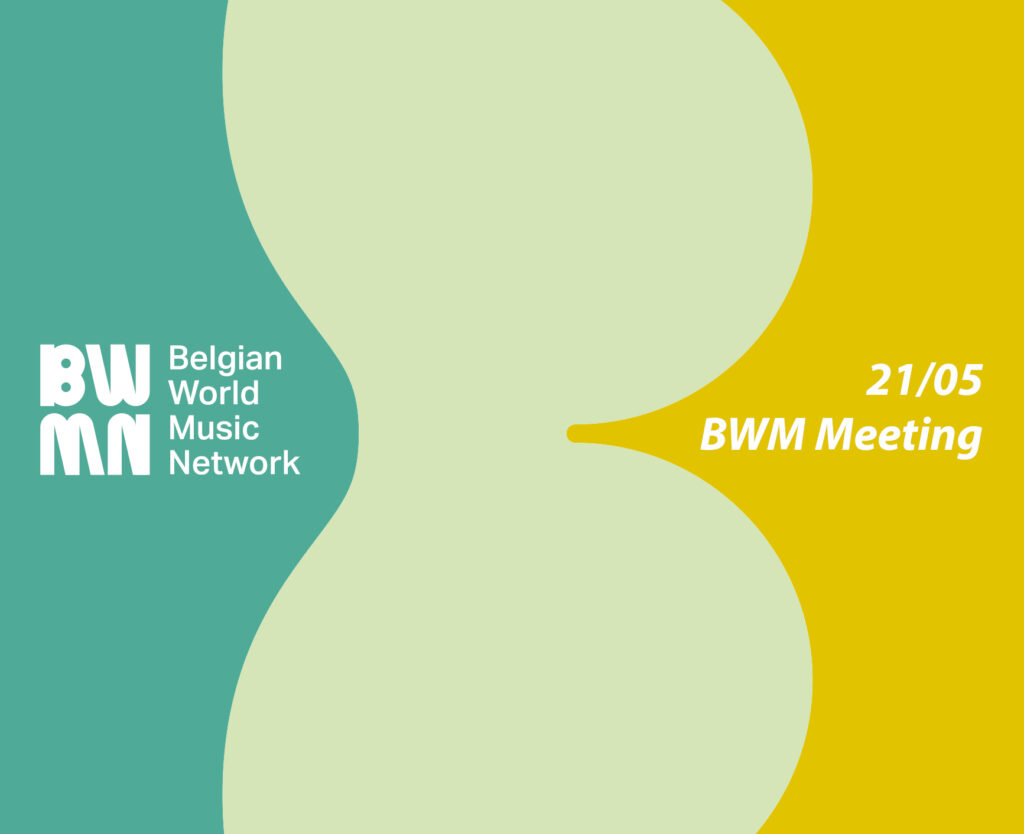 After such an eventful year, we feel it is essential to take time to get back to basics. This meeting is an opportunity for us to see you back and have a moment of exchange.
See you on Friday the 21st of May, World Day for Cultural Diversity, at 2pm, for 3 participative (but relaxed) workshops. Don't hesitate to bring a drink, just before the (long) weekend!
On the program:
2pm: Workshop 1 – Here's an update from the BWMN after a very particular year
2.30 pm: Workshop 2 – The BWMN calls out for your experiences and insights from the sector after this special year
15.30 pm: Workshop 3 – Let the brains storm: what do you think the BWMN can/should do for the sector?
We are counting on you to attend!
Please register by sending an email to helene@belgianworldmusicnetwork.be with the reference "BWMN Meeting 21 May – Registration".
Workshop 2 – Call for interventions
Also, if you would like to share with us how the pandemic has forced you to be creative this year, what experiences you have had and what has worked (or not), you are welcome to do so. We are looking for one or two persons from each field of activity in the sector to speak in Workshop 2. If you are a musician, producer, programmer, manager, booker, … and you have inspiring stories to tell us, please write to Hélène (helene@belgianworldmusicnetwork.be) mentioning "BWMN Meeting 21 May – Proposal for an intervention".
Looking forward to seeing you!