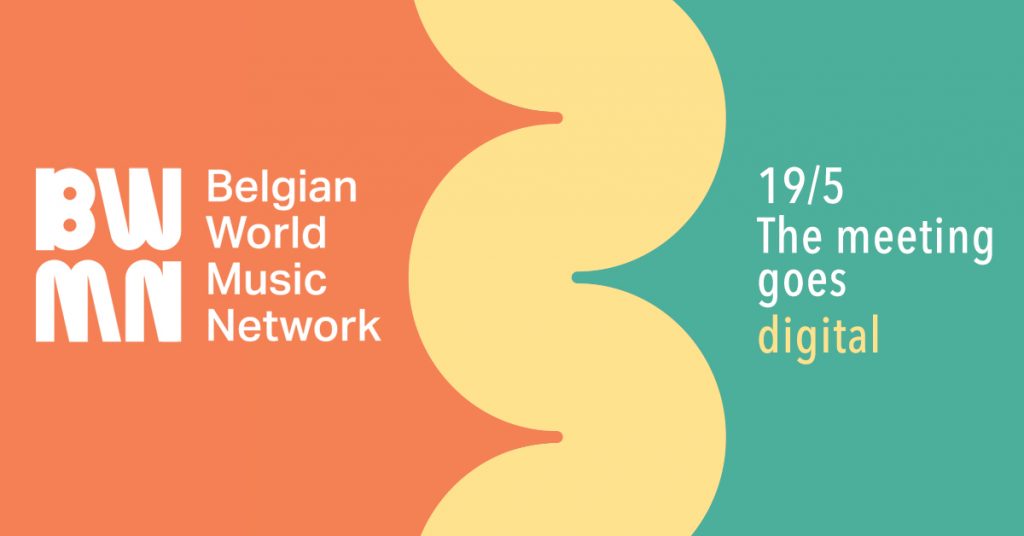 On 19 May 2020 the annual meeting of the Belgian World Music Network will take place online!
Out of concern for those most vulnerable to the coronavirus and everyone in the healthcare sector, we have decided to move the meeting of 19 May online and to postpone the real-life meeting until 9 November 2020, still in the AB and Palace (opposite the AB). Everyone is welcome to take part in this digital meeting for folk and world music professionals in Belgium: musicians, agents, labels, organizers, festivals, booking agents, managers, etc. It is an ideal opportunity for participants to meet and exchange around folk and world music.
We look forward to seeing you online in large numbers!
Programme :
We offer three high-quality online workshops which you can take part in and where you can ask questions and exchange ideas with your colleagues and with specialists.
10h30: "SABAM: World Music, focus on author's right and financial supports" with Frederik Meeuwis (NL) OR Thomas Vanlishout (FR)
12h00: ZOOM LUNCH – Let's eat & meet virtually
13h00: "COVID-19, an overview of the current measures of support" with Fabian Hidalgo (Facir) & Tom Kestens (Galm) (FR/NL)
16h00: "Social Media, tips & tricks" with Fien Deman (Tap Tap Club, Ivy Falls) & Lucas Declercq (VI.BE) – EN
Last Update on the program: 17/5/2020
Registration required to the workshops through the register form HERE !
The workshops will take place on ZOOM. Once you registered for one or several workshops, you will receive all login information by email.