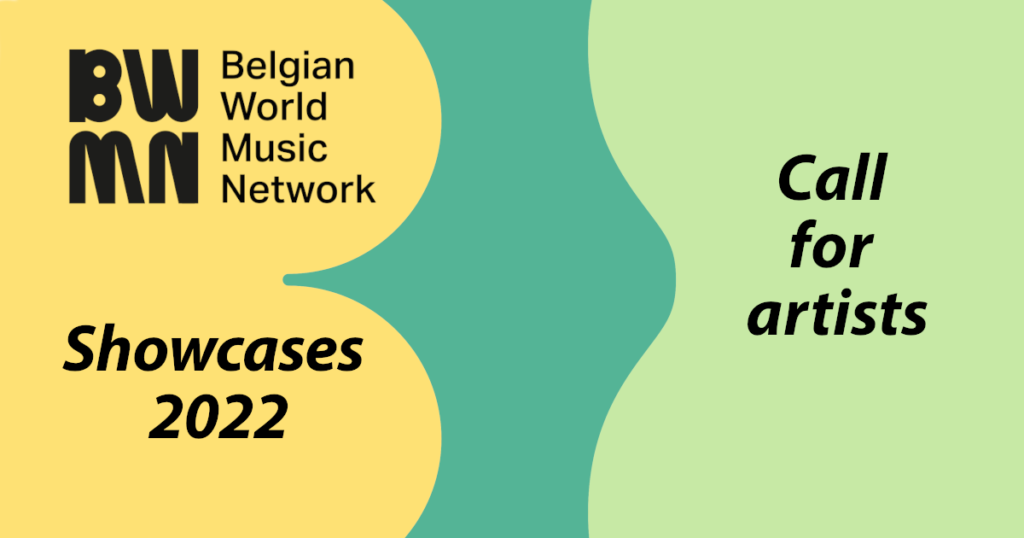 CALL TO OUR MEMBERS!
On 23 May, a new edition of the Belgian Worldwide Music Meeting will take place, followed by the now traditionnal Showcase Night 2022.
The selection of the artists will be based on a long-list that our members can compile. We trust that YOU will send us all proposals that meet the following criteria:
Send us max. 5 live acts (bands or solo) and 2 DJs
With recent or forthcoming productions
please consider the necessary diversity (origin, culture, M / V / X, FR / NL, etc)
you must be a member of the network to submit proposals (free and easy membership, more info here)
The longlist will then be submitted to an external jury, made up of ten industry professionals, who will select four groups and two DJs for the 2022 showcases.
The groups selected for the showcase will of course be paid for their performance.
We will also compile and broadcast a playlist of the longlisted artists that will be available on our Spotify profile.
Send us your proposals by 11 February 2022 at 18:00 using this form.